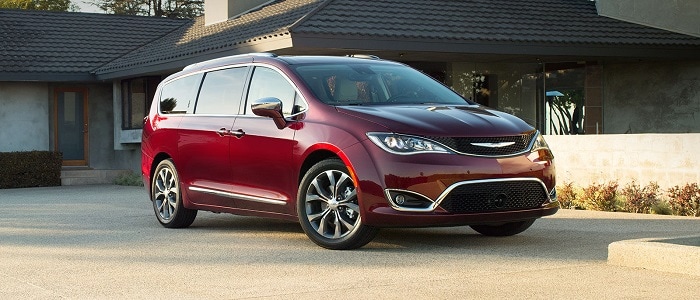 It's almost summer, which means you're probably getting ready to take a vacation or a nice long road trip. So why not take that trip in a brand new vehicle from our dealership? Here at MotorWorld Chrysler the Drive and Discover sales event is in full swing. It's the perfect time to drive off in that new Chrysler car or Jeep® SUV that you've had your eye on.
We offer a wide range of new and pre-owned models here on our lot. Whether you're searching for a dependable family vehicle or a capable new 4x4, you'll find something to love on our lot here in Wilkes-Barre, PA. One popular model that's on sale right now is the 2017 Chrysler Pacifica Touring Plus. Qualified buyers can lease this impressive new minivan for just 249 dollars per month over a 42 month term. If you've been shopping for a family car that offers innovative safety features and in-car technology that everyone will love, you've found it.
If you've wanted to get behind the wheel of a new Jeep vehicle, the Drive and Discover event is also good news for you. Qualified buyers can lease the 2017 Jeep Grand Cherokee Laredo 4x4 for just 279 dollars per month for 36 months. If you're looking for a vehicle that's a bit smaller, but just as capable, you're also in luck. Qualified drivers can lease the 2017 Jeep Cherokee Limited 4x4 for 199 dollars per month for 36 months. Both of these cars offer off-road fun along with the latest technology and an incredible driving experience.
So visit our Chrysler dealership near Harvey Lake and ask about the Drive and Discover event. Our dealers will make it easy to find a vehicle that fits into your budget. Come in for a test drive soon!