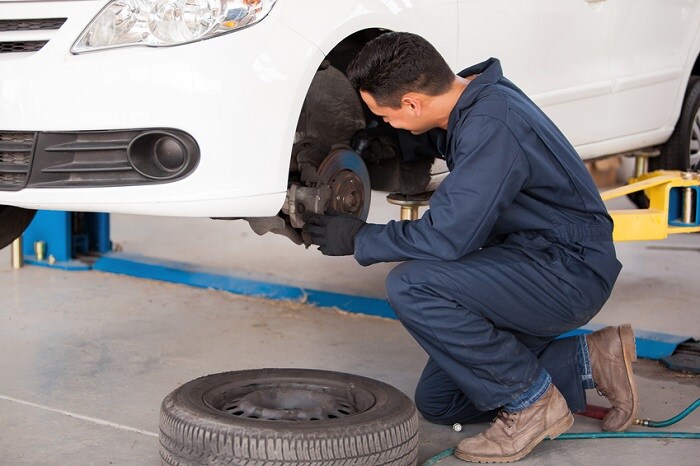 Here at MotorWorld Chrysler Dodge Jeep® RAM, we aren't just a car dealership. We're also a full-fledged Chrysler service center that can help you with all of your maintenance needs. Your brakes, for example, need a checkup from time to time. Right now we're celebrating National Brake Safety Awareness month, so there's no better time to have one of our expert mechanics take a closer look at your vehicle.
We recently covered just how complex your brakes can be here on this blog. Your "brakes" aren't just one part in your car. It's a complex system made up of a variety of components. Each one contributes something when you engage your brakes, and a problem with one or two components can make your vehicle less responsive.

That's why brake maintenance isn't something you handle on your own. You need the factory trained mechanics here at our Dodge service center. We'll take a look at every part of your brake system and ensure that everything is working as it should. Then if a part needs to be replaced, we only use the most dependable MOPAR parts so you know that your brakes can be relied on.
In honor of National Brake Safety Awareness month, we're making it even easier to to take care of your brakes. Right now we're offering a special that's right for any budget. Save more than $100 on brake pads and rotor resurfacing, and then get back on the road with confidence.
So when you need a professional to take a look at your brakes, visit our Chrysler dealership near Hazleton. We're ready to lend you our expertise all month long. We hope to see you soon!