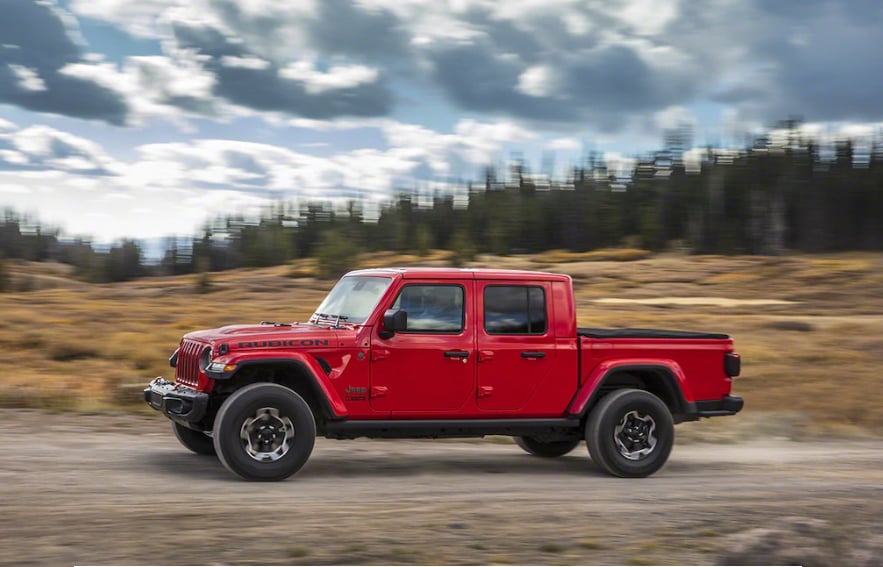 Here at MotorWorld Chrysler Dodge Jeep® RAM, we're always excited to learn more about upcoming vehicles. One model we've been looking forward to for a long time is the Jeep pickup truck. After years of rumors and renders, the 2020 Jeep Gladiator has finally made its debut along with some MOPAR parts that drivers should be excited about.
The 2020 Jeep Gladiator is perfect for any driver who loves the Jeep Wrangler, but was thinking about shopping for a pickup truck. This model represents the best of both worlds, with a mix of performance, off-road capabilities, and the ability to tow and stow all of the cargo you need for that next weekend adventure. The real story is just how many customization options are going to be offered right away.
Not every new Jeep vehicle gets this kind of MOPAR treatment. Many new parts will be available as soon as this new truck launches. Some options include a 2-inch lift kit and rock rails, perfect for the off-road aficionado. Some steel tube doors give the 2020 Jeep Gladiator an even more unique look among its fellow pickup trucks. You can also customize it with new side graphics, leather seats, and some other aesthetic updates. With over 200 parts planned, you can be sure that it will be possible to build a pickup truck unlike any other.
We're excited to finally see the 2020 Jeep Gladiator for ourselves and we can't wait to see what other parts MOPAR will come up with. If you're anything like us, visit our Jeep dealership in Wilkes-Barre and ask about this upcoming model. We'll be glad to answer any questions you have. We hope to see you soon!