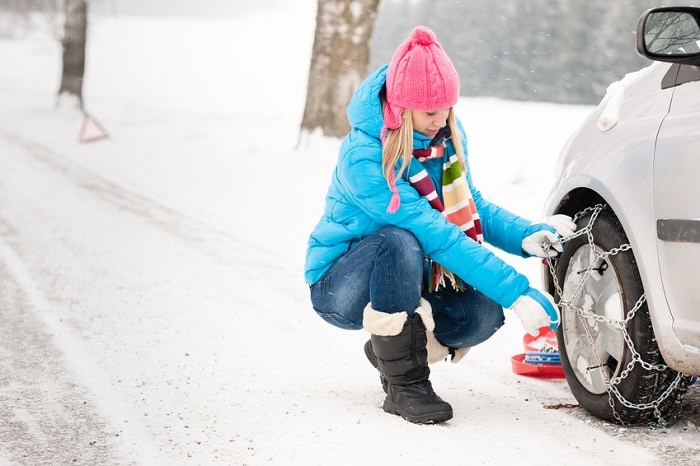 Winter is here, and at MotorWorld Chrysler Dodge Jeep® RAM we want to make sure that local drivers are staying safe on the road. Whether you're driving an all-wheel drive sedan or a capable SUV, it's wise to pay extra attention to the road this winter. With our tips, you can stay safer all season long.
First, you'll want to be prepared should something go wrong. A sudden winter storm or car trouble that strands you somewhere unfamiliar can be a major problem. You'll want to make sure that you're keeping at least half a tank of gasoline in that new Dodge car of yours at all times. Keep a charged cellphone with you, along with blankets, warm clothes, food, water, and anything else you may need to ride out a storm.
When you're actually driving, you might need to change your normal behaviors a bit. Winter weather can make roads slippery, which means stopping takes longer. Keep more distance from the vehicle in front of your than you normally would. If you would normally stay six car lengths away at 60 miles per hour, stay an extra car length or two back to accommodate this increased stopping time. Finally, pay a visit to our Jeep® service center before any major road trips. We'll give your tires, brakes, and other car parts a checkup to ensure that you're ready for the road.
There's no reason that winter weather should cause an accident this season. Keep these tips in mind and drive safely, no matter what Mother Nature throws your way. And if you're looking for a new or used car that can handle winter driving conditions, visit our Chrysler dealership near Harveys Lake, PA and browse our selection of vehicles. Stay safe this season!