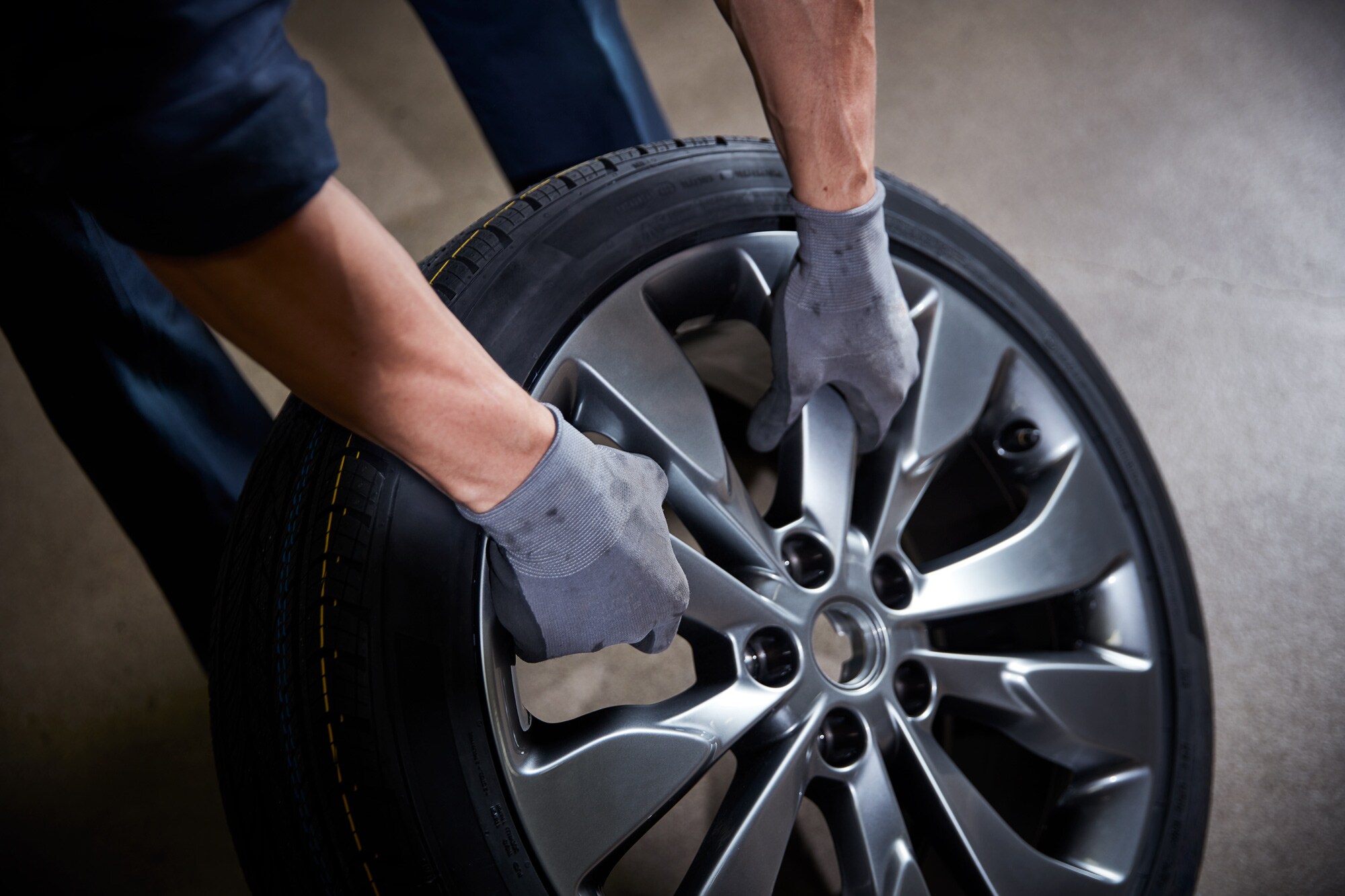 Did you know that we're more than a dealership here at MotorWorld Chrysler Dodge Jeep® RAM? We're also a fully-equipped
Chrysler service center
, with the ability to help local drivers with all of their automotive needs. Some of our customers ask us how they can best take care of their cars in the summer months, which is why we're here to offer advice on how to maintain your tires this season.
Proper tire care is important because it can keep you safer and save you money over time. The main thing you need to know is the right pressure for your tire. A tire that's not properly inflated carries all sorts of risk factors. In the summer heat, the tires on that new Dodge car of yours can see a rise in pressure. This means that less of your tire is coming into contact with the road. Your traction will be worse, the ride is less smooth, and your tires will wear down unevenly, causing you to spend money on replacement tires earlier.
You'll want to look inside your driver's side door to figure out the proper pressure. Test your tire pressure before every long journey and make sure that all four tires are ready for the trip. Before a lengthy trip, it's also a good idea to look for any obvious signs of damage. The hot summer roads can be even rougher on your tires than normal, so any issues like bald spots, punctures, and worn out tread can cause even more problems. Just keeping a close eye on your tires and taking care of them can make a big difference this summer.
So remember to visit our Chrysler dealership for all of your automotive needs. Whether you're shopping for a new car, need some parts, or just have a question about tires, our experts are ready to help. We hope to see you this season!