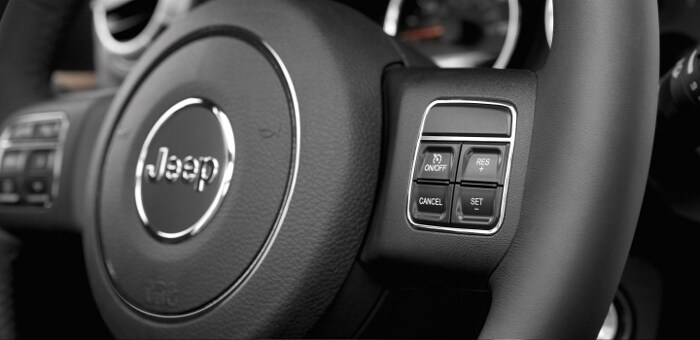 Here at MotorWorld Chrysler Dodge Jeep® RAM, we know just how capable the Jeep SUVs and crossovers on our lot can be. That's why we look forward to the Jeep Easter Safari event every year, where we can see some unique concept vehicles tackle tough off-road conditions. A vehicle like the 2019 Jeep Cherokee already offers some impressive capabilities, but some of these concepts have been designed with the harsh desert conditions in mind.
The 2018 Jeep Wrangler received a redesign this year, so it's no surprise that two concepts based on that vehicle are making their way to the Moab Desert in Utah. One is the Jeep Safari concept. The front fenders on this car have been cut down and the bumper has been removed, making way for some really big tires. This concept also has a big hood scoop, which could show that it comes equipped with a big engine that will need some cooling down at some point.
The other concept is the "Jeepster," which takes some inspiration from the Jeepster Commando. This model was built in the 1960s and 1970s, and its influence on the new Jeepster concept shows. It has the old model's slanted rear roof, contrasting color scheme, and longer wheelbase. Then it steps it up a bit with huge, off-road ready wheels and some gas cans that are mounted to the rear cargo door. We look forward to seeing these SUVs and other Jeep concepts in action this Easter.
If you're in the market for a capable SUV or crossover of your own, don't delay. Visit our Jeep dealership near Hazleton, PA and find a new or used Jeep model that's perfect for you. We'll make it easy to find the trim level, features, and capabilities you need. We hope to see you soon!