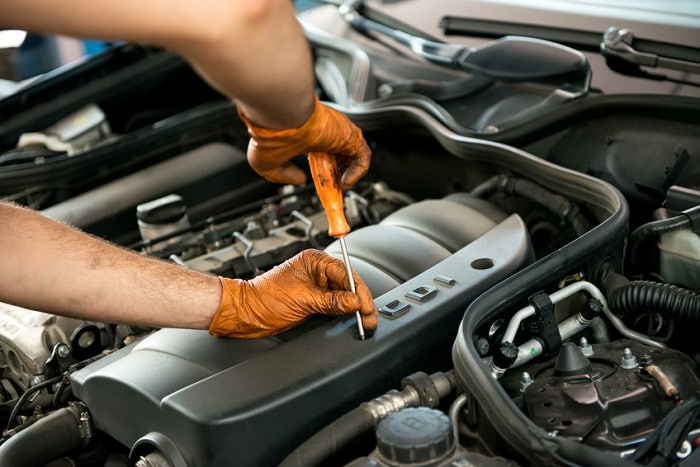 When you visit MotorWorld Chrysler Dodge Jeep® RAM, you can expect to receive assistance from a team of auto professionals that are committed to providing the best service possible. We're a Wilkes-Barre Chrysler dealer that is always excited to share our vast automotive knowledge, and we understand that no factor is as important in the car buying process as finding the right engine.
Your engine is the heart of your vehicle and can make all the difference in your driving experience from fuel economy to the amount of horsepower beneath your hood. There are three different engine types to choose from, four-cylinder, V6, and V8 engines. While all of these engine types can be designed differently, they are often designated based on the number of cylinders that power them. More often than not, the more cylinders you have in your engine, the greater the horsepower. At the same time, the more cylinders you have, the more fuel you'll need to power them, which in most cases means a reduction in fuel efficiency.
So, which engine type is better? In truth, there is no superior engine type. We often inform our customers that finding the best engine type all depends on your driving preferences. Do you enjoy SUVs and trucks that pump out loads of horsepower, a V6 or V8 engine might be worth your while. Inversely, if you appreciate fuel economy and commute regularly, a fuel-sipping four-cylinder engine could be the better option.
No matter if you want to get behind the wheel of a powerful Jeep Cherokee with a V6 engine, or want something that's more fuel conscious, we have everything you need at MotorWorld Chrysler. Our team of auto professionals will walk you through every step of the car buying process and help you find the car that checks off all of your automotive needs.