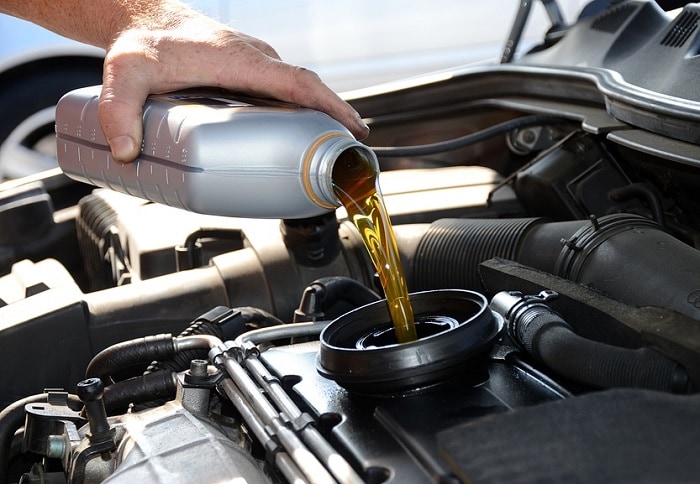 When you visit MotorWorld Chrysler Dodge Jeep® RAM, you'll find a team of auto professionals who are passionate about car care. We understand that a lot goes into auto maintenance; however, as a leading Wilkes Barre Chrysler dealership, we'll go above and beyond to make the process as straightforward as possible.
One of the many aspects of car care that our customers ask about is motor oil maintenance. Motor oil is possibly one of the most important motor fluids in your vehicle. This fluid acts as a lubricant for your entire engine keeping all of the intricate parts moving smoothly. Unfortunately, motor oil can become clogged with grime, as a result dramatically reducing its overall effectiveness. For this reason, our maintenance team strongly recommend that you swap out your motor oil once every 3,000 to 5,000 miles.
That said, swapping out your motor oil is only half of the battle. It is incredibly important that you add the right kind of motor oil to your engine. There are four different motor oil types that you should be aware of: full synthetic, synthetic blend, conventional, and high mileage motor oil. Each of these motor oil variants come with their benefits, and are used in certain types of vehicles.
For instance, fully synthetic motor oil works great in performance vehicles that need a motor oil that provides the best in lubrication. Alternatively, synthetic blend motor oil is a great replacement for full synthetic if you don't want to pay for the high sticker price and don't mind the minor drawbacks. You'll find conventional motor oil in vehicles with a low odometer count, as it is often considered the standard. Lastly, high-mileage motor oil is utilized by vehicles with 75,000 miles or more on their odometer. Effective at reducing smog emissions, and helping avoid oil leakages, high-mileage motor oil is a great choice for older cars.
If you need help swapping out the motor oil on your vehicle, our Chrysler service team is here to help. No matter what kind of maintenance you're looking for, at MotorWorld Chrysler Dodge Jeep RAM, we strive to be your main source for fulfilling all of your automotive needs.