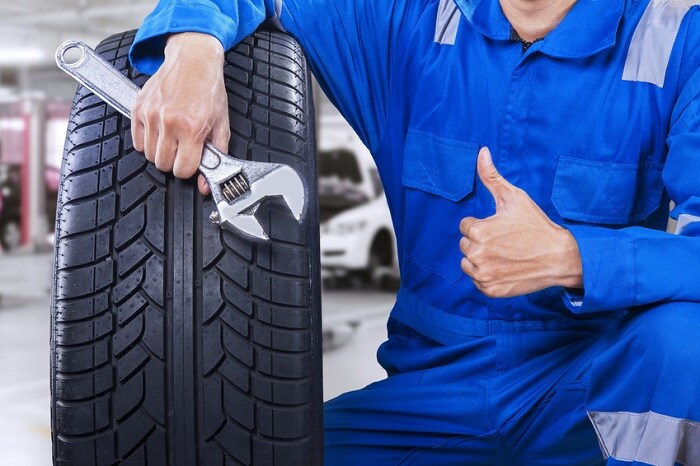 When you inspect your tires on a regular basis, you have the ability to prevent unexpected breakdowns due to damage. If you are not completely sure what to look for, our professional staff here at MotorWorld Chrysler Dodge Jeep® RAM in Wilkes-Barre, PA is always here to help. We have the highly-trained Jeep technicians that you can trust to look at your tires and ensure even wear and tear as well as safety to keep you on the roads.
Has your tire been punctured?
If so, you may be able to have a plug and patch performed to repair the tire. Our certified Jeep service technicians can take a look and see if a repair is a viable option. Such tire repairs should only be done by a trained professional and you can rest assured that your vehicle is in great hands with us.
Do you have cracking or warping of the sidewalls?
Over time, the tires on your Jeep Grand Cherokee or Jeep Wrangler could crack or start warping or bulging. If this happens, it might be time to have them replaced. After a full inspection, we can make suggestions on replacing your tires and our staff will find you the best price for your replacements. Quite often, we will have great tire deals and incentives that can save you money on your service!
Our Tire Center
If we do not have the tires that you need for your Jeep SUV, we can get them for you in no time at all. Once the tires arrive, we can have them professionally mounted and balanced so that you can get on your way and enjoying your driving adventures.
You will find MotorWorld Chrysler Dodge Jeep RAM located at 150 Motorworld Drive in Wilkes-Barre, PA when it is time for tire rotations, tire inspections, tire repairs, or tire replacements. You can come by to see us in person, call for an appointment, or use our convenient online scheduling form!