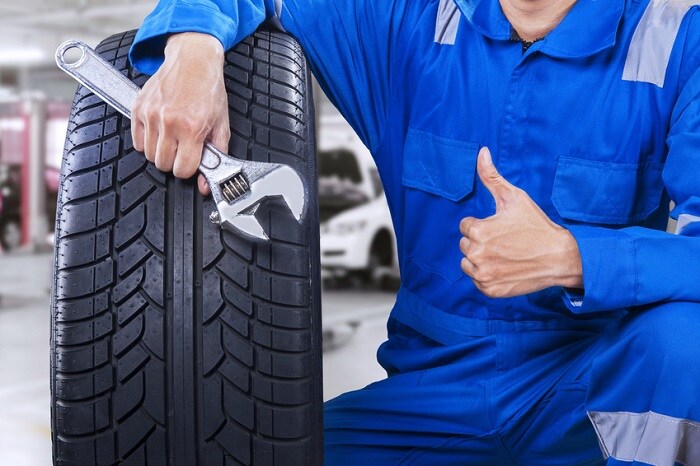 When's the last time you looked at the tires on your Jeep® Cherokee or RAM 1500? If it has been a while, they may not be giving you the best performance, and they could also be putting your safety at risk. There are some warning signs you don't want to ignore when it comes to your tires, and we explain here at MotorWorld Chrysler Dodge Jeep RAM, your local "Dodge RAM dealership near me."
More Than 5-6 Years Old
New tires generally last about five to six years before they need to be replaced. However, driving habits, consistent road conditions, and your vehicle/tire type combo also play factors into the longevity of your tires.
Noises or Vibrations While Driving
It's never a good sign when you hear something weird or there's a strange shaking while you're out on the road. If this seems to be coming from your tires, it could be a number of things – such as poor alignment – but there is also a good chance that something is wrong with at least one tire.
Air Pressure Keeps Falling
Are you constantly having to stop at gas stations to put air in a tire? This isn't normal. While pressure does fluctuate depending on the temperature, if you need to keep pumping up a tire, it probably needs to be repaired or replaced.
Tire Treads Are Low
Sometimes the eye test can tell you everything you need to know about your tires. If, for example, the treads have worn down to the point there are bald spots, this is a major red flag. But even if the treads look okay, they may not be deep enough to give you the necessary traction.
MotorWorld Chrysler Dodge Jeep RAM in Wilkes-Barre, PA
Whether you need one new tire or a full set, get in touch with the tire experts at our MotorWorld Jeep dealership near Scranton, PA. We look forward to your visit here at MotorWorld Chrysler Dodge Jeep RAM. Contact our service technicians to learn about any current MotorWorld coupons or parts deals to help you save!