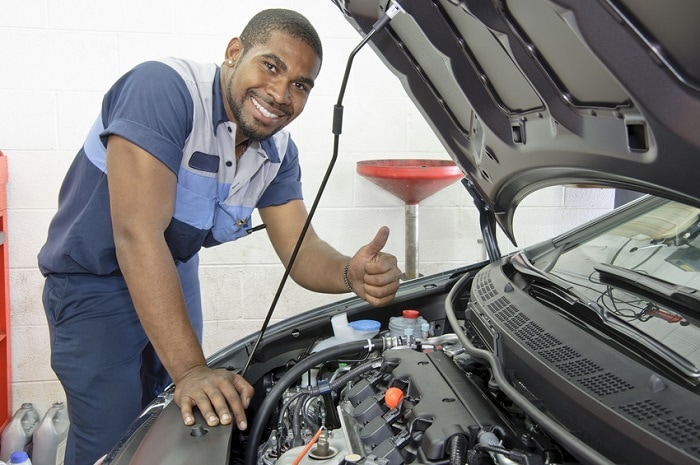 When it's time to find the perfect new vehicle for you, don't just settle for any dealership. Here at MotorWorld Chrysler Dodge Jeep® RAM, you'll not only be impressed with our selection of new cars for sale, but also for reliable maintenance and repairs. The team at our Chrysler service center near Scranton is happy to help you with a wide variety of automotive needs, including replacing essential car fluids.
While most drivers know how important it is to keep up with replacing oil, there are plenty of other important car fluids to pay attention to.
Transmission Fluid: In the same way that your engine needs oil for proper lubrication and smooth operation, your transmission needs its own fluid to work correctly. If you don't keep up with changing your transmission fluid often enough, it could result in your gears grinding and your transmission malfunctioning. It's best to replace your transmission fluid roughly every 30,000 miles.
Brake Fluid: Your braking system uses a complex series of parts to get your car to stop, but one of the most important elements is brake fluid. This hydraulic fluid runs through your brake lines to create the pressure needed for effective braking. This fluid also keeps your brakes from overheating. It's best to replace brake fluid about every two to three years.
Coolant: This fluid is also called antifreeze because it allows your car to remain working in both seasonal extremes. For most cars, it's recommended that you replace your coolant after 60,000 miles at first, and then every 30,000 miles thereafter.
Schedule your RAM truck or Jeep SUV service appointment at our Dodge dealership serving Scranton, PA today to stay on top of your car's essential fluids.