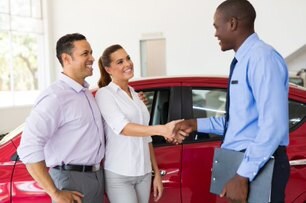 Are you interested in upgrading your vehicle? There are a lot of perks to securing a Jeep® lease at MotorWorld Chrysler Dodge Jeep RAM. We're highlighting a few of the reasons a lease may be just what you're looking for.
Lower Monthly Payments
When securing a lease, you agree to a predetermined term (usually two or three years). When determining the cost, we look at the total cost of the vehicle and its estimated value at the end of your lease. Your total cost is the depreciation the vehicle will accrue. This makes leasing a Jeep SUV much more affordable than buying or financing one.
Less Maintenance Costs
Since you only have a lease for a limited time, it generally includes warranty coverage throughout the duration of your lease. Plus, people who buy or lease a Jeep model dated 2021 or later are automatically enrolled in the Jeep Wave® Customer Care program. That means your scheduled maintenance is covered for up to three years or 36,000 miles. The program also includes 24-hour phone or online chat support for added peace of mind.
Avoid the Hassle of Selling
Once your Jeep lease is up, you have the option to purchase your vehicle, if you're wanting to continue driving it. Or, you can simply opt to return your SUV to the dealership. That means you can avoid the hassle of selling. There's no need to take countless photos of your vehicle and post it everywhere. There's no need to answer lots of questions or take test drives with strangers. You can avoid it all.
Think a Jeep lease is just what you need? Visit our Jeep dealership in Wilkes-Barre, PA to speak with our financial experts about getting approved. Let's get started today!