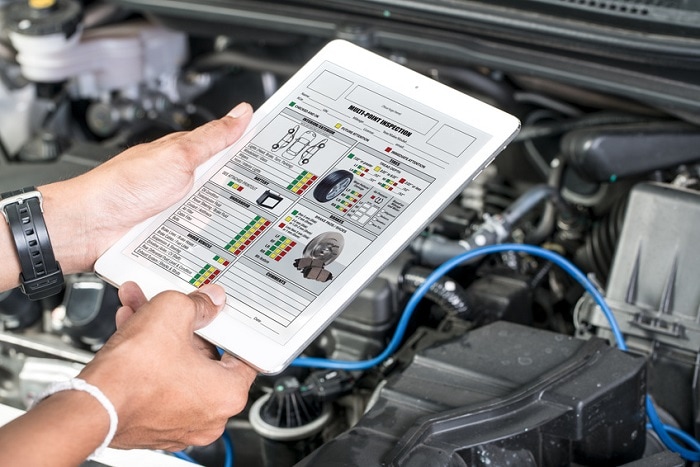 Whether you have a Jeep® Cherokee or a Jeep Gladiator, your vehicle must be regularly inspected. Without inspections, your vehicle is more likely to develop serious (and costly) issues down the road. Let's review what to expect at your next Jeep service inspection.
Yearly Inspection Requirement
In order to protect everybody on the road, Pennsylvania requires motorists to schedule yearly safety and emissions testing. Your vehicle must pass both tests to stay on the road.
We are fully equipped to perform the entire inspection at our service department. Some inspection requirements include:
Suspension components
Steering
Braking systems
Tires and wheels
Mirrors
Scheduling Your Next Service
The frequency in which you bring your vehicle to our service department depends on your specific model—you can check your owner's manual to see how often your vehicle needs to receive services such as oil changes and tire rotations.
In general, we recommend scheduling a service appointment with us every 10,000 miles, regardless of when you need an inspection. During this visit, we will complete tasks such as changing your vehicle's engine oil, rotating its tires, and inspecting various parts such as the brake pads, battery, and exhaust system. Our goal is to make sure that everything is in working order.
If there is anything that needs to be fixed, we will let you know all your possible options. Our certified technicians are well-versed in the intricacies of your vehicle and will use genuine manufacturer parts. For your safety and convenience, we recommend fixing any issues as soon as they arise.
To schedule your next Jeep inspection service, visit our website or contact our friendly team at MotorWorld Chrysler Dodge Jeep RAM. Our expert mechanics are prepared to meet all your service needs!